Hong Kong Academy is a joyful, dynamic learning community that provides a rigorous international education characterised by mutual benefit and support. As an educational leader, HKA empowers learners to pursue pathways to individual excellence by fostering creativity, communication and problem-solving skills. HKA learners develop an evolving understanding of themselves and our changing world, leading them to engage in responsible action motivated by their interests, strengths and ongoing reflection. HKA is committed to maintaining a diverse, collaborative and captivating learning environment in which students become adaptable, confident and tolerant, equipping them for a sustainable future.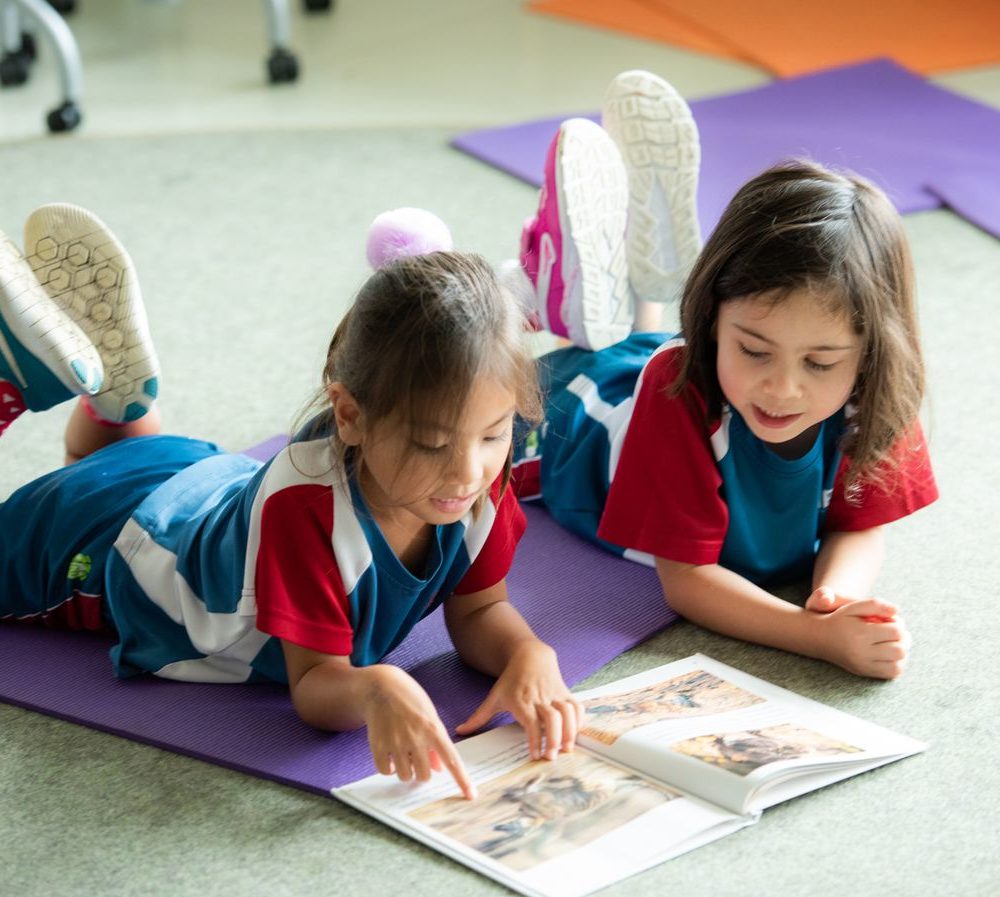 Dynamic
Learning
community
arrow_forward_ios
RIGOROUS
INTERNATIONAL
EDUCATION
arrow_forward_ios
EDUCATIONAL
LEADER
arrow_forward_ios
pathways to
individual
excellence
arrow_forward_ios
EDUCATIONAL
LEADER
arrow_forward_ios
Captivating
learning
environment
arrow_forward_ios
sustainable future
arrow_forward_ios
hka strategy
Emanating from the mission, our strategy reflects our beliefs and values as an organisation. It is a roadmap that we create not to exist on shelf; instead, we craft our strategy to serve as a guide to mission integrity. Our strategy is important because it serves to bring the community together to work towards a common goal of organisational growth, provide a common language to help us make decisions, identify data points and reflect on successes.

Our strategy process has been and will continue to be a dynamic one, enabling the HKA community to generate and analyse a range of data sources to determine our strengths and opportunities for growth and articulate ongoing schoolwide priorities.


DYNAMIC LEARNING COMMUNITY
Because we assume that powerful and transformational learning is fostered by collective identity and common values,

we will cultivate a strong sense of pride about what it means to be a member of the HKA community.

The students, teachers and campus at HKA all contribute to our culture of thinking, trust and collaboration. We believe that learning should be joyful, collaborative and deliberate, and we work in partnership with parents as well as with mission-aligned organisations to enhance the student experience. By engaging each of our community members as an ambassador of our mission, we create a supportive and caring environment for all. As a dynamic learning community we will continue to ask:

How will we nurture a culture of thinking? ​
How will we promote shared responsibility for being ambassadors of the school?​
How will we create and sustain effective partnerships? ​

BACK

RIGOROUS INTERNATIONAL EDUCATION

HKA students become confident, resilient and influential as they apply their knowledge and skills in real-life contexts. Globally sourced and carefully curated based on the most current research, our educational programme challenges students to fulfill their greatest potential. The curriculum is holistic in nature, fostering intellectual, physical, social and emotional learning for students from early childhood through to graduation. In order to develop a rigorous international education will continue to ask:

What will be learned?​
How will learning happen? ​
How will we know what has been learned? ​

BACK
Because we assume that learners will be entering a rapidly and profoundly changing world,

we will
 empower every learner to be flexible and creative so that they can thrive in a complex, volatile and 
ambiguous future.

EDUCATIONAL LEADER
As an innovative and future-focussed school, HKA develops robust programmes and exemplifies exceptional practice. A culture of professional learning is embedded into the ethos of HKA, ensuring that students, parents, faculty and staff all benefit from the school's commitment to continued growth and its position at the forefront of international education. As an educational leader we will continue to ask:

How will we define future focussed learning? ​
How will we identify and incorporate current research and thinking to support creativity and innovation? ​
How will we support personal, professional and organisational growth?

BACK
Because we assume that research will demand that we reimagine our instructional approaches and 
expand our cultivation of self-directedness,

we will view every member of our community as a leader 
who has the capacity to evolve, innovate and 
develop the capabilities of others.

PATHWAYS TO INDIVIDUAL EXCELLENCE

Because we know that every learner is unique, HKA believes that student success should be defined by the interests, strengths and ambitions of the individual. Our diverse community of learners mirrors the world at large, and we embrace inclusion as a guiding principle of our philosophy and culture. Our programmes are designed to challenge students to explore new perspectives, maximise opportunities for growth and develop a strong sense of their own identity. In order to develop pathways to individual excellence we will continue to ask:

How will we help students build an understanding of who they are as learners?
How will we co-construct learning pathways? ​
How will we enculturate intentional diversity and inclusion?
BACK
Because we assume that a future-focussed education will require learners to ideate in authentic contexts and 
generate ingenious solutions,

we will shift our 
emphasis from answers to questions, expanding 
opportunities for every learner to be curious, 
courageous and self-efficacious.

Engage in responsible action
HKA believes that students who have meaningful and significant interactions with their local and global communities are inspired to engage in sustained action. As members of a community that values and elevates student voice, HKA students learn to act with understanding, empathy and compassion. By seeing the mutual benefit of action for both themselves and others, students navigate complex situations and productively contribute to our changing world. In order to engage in responsible action we will continue to ask:

How will partnerships be formed, leveraged and celebrated?
How will student voice be nurtured and encouraged? ​
How will student agency foster global citizenship? ​


BACK
Because we assume that social responsibility will 
become a fundamental component of a rigorous 
education, we will elevate global citizenship and invite learners to contribute locally and globally in dynamic, responsible and ethical ways.


CAPTIVATING LEARNING ENVIRONMENT

Our purpose-built facility and virtual spaces both inspire innovation and invite robust partnerships to emerge and flourish through a common sense of identity. Within these physical and digital landscapes, we nurture a sense of belonging for and between students, parents, faculty and staff, promoting the importance of individual and collective wellbeing and recognising the contributions of each member to the community. In order to develop a captivating learning environment we will continue to ask:

How will our physical and digital spaces sustain a safe, healthy and innovative learning environment? ​
How will we promote and embed a sense of belonging throughout the school?
How will we create an environment which supports individual and collective wellbeing? ​(​Wellbeing)​
BACK
Because we assume that technology will become an increasingly integrated and integral facet of the 
learning experience,

we will develop a culture of
innovation and digital entrepreneurship that 
combines current best practices with next 
practices to share ideas and engage with 
authentic audiences.

SUSTAINABLE FUTURE
Because we assume that we will be navigating a 
period of political and economic uncertainty,

we will make decisions and take actions that are agile, 
adaptive, and built for the challenges we will face.

We believe it is both an individual and collective responsibility to contribute to the longevity of our school as well as our world. We are committed to implementing adaptive systems which empower and support current as well as future decision making for all stakeholders. As an ethically minded community, sustainability is fundamental to and should be evident in our learning, people, practices and facility. In order to build a sustainable future we will continue to ask:

How will we remain responsive to an ever changing landscape and context?
How will we ensure the longevity and viability of decisions that are taken?
How will we make responsible decisions? ​
BACK